DO THIS if you're a NERD and you want to attract Women. Today's topic is Dating Advice for Nerdy Guys!

Have you been ever called a Nerd? Or a dweeb, a Dork or a Geek? Or maybe you see yourself that way? You've wondered "do women really like nerdy guys?" "do girls like nerds?" or "can nerds get a girlfriend?"

In Josiah's video recently he interviewed actresses in A V N one of them said she liked hot nerds. Most of our students are computer scientists or computer engineers, most of them view themselves as nerds.

That got us thinking, what are the qualities of a nerd that women don't like? They definitely don't like the stereotype. Whatever is it that they don't like, what can YOU do to change that without changing who you are?
Like and Subscribe for more of our weekly content!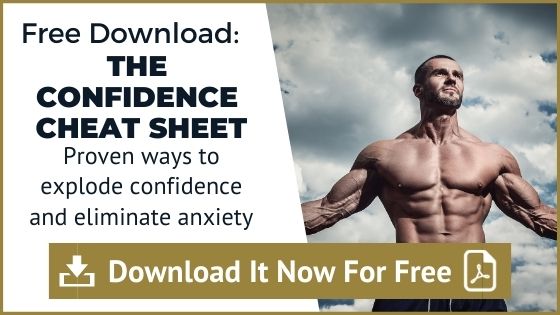 CLICK HERE TO APPLY FOR OUR MENTORSHIP PROGRAMS
Dating Advice for Nerdy Guys
How NERDS Can Attract Beautiful Women
Head dating coach Matt Artisan dives deep into what makes a Nerd and what qualities are good AND bad for them when attracting women. Nerds are usually highly intelligent and intellectual. They have that going for them and that can actually give them the advantage over other men.
Matt should know. He's nerdy too. But that didn't stop him. Matt reviews qualities you can change if you're a nerd and qualities you need to keep. This doesn't mean you have to pretend to be someone else. You don't have to change who you are. Because all you have to focus on is how to be the most improved version of your own self.
Matt gives some nerdy style tips like discussing the "geek chic" as well as showing you how you can still be yourself (a nerdy guy) and still attract women. You've seen it and you've wondered how nerds get hot women. Why do nerds get the girl.
So, why are nerds unpopular? Do girls like nerds? Do women like nerdy guys? Matt answers those questions and he explains the hows and why as well as the do's and don'ts. In our video nerd guide to get a girlfriend, you'll discover that being a nerd, a geek, or a dork, will not make you "hopeless" when it comes to getting a girlfriend.
And we know, when you look for videos or proof its always going to be nerds vs bad boys and usually, the bad boys get the girl. But why is that? Do you need to turn into a bad boy or pretend to be one to get the girl?
No. Watch our video and you'll see the top reasons why women hate nerds, why nerds get rejected, and how the newest generation of hot nerds are actually dominating the dating scene more than the stereotypical bad boys now!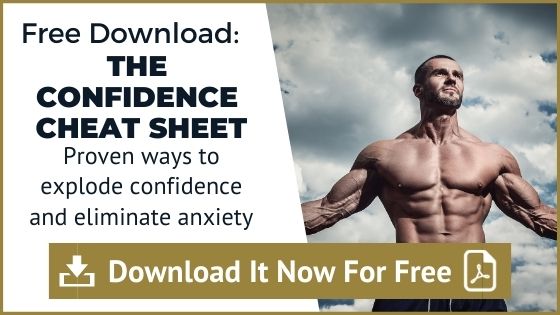 CLICK HERE TO APPLY FOR OUR MENTORSHIP PROGRAMS
DATING ADVICE FOR NERDY GUYS
Today I want to dive deep into the root cause of why most nerds, don't date beautiful women, and how you probably a nerdy guy can meet, attract and date women that you probably deem as way out of your league while still keeping all of your nerdy charm.
Let's dive in.
What's interesting is the definition of "nerd." According to Webster's dictionary – is an unstylish unattractive and socially inept person, especially one slavishly devoted to intellectual or academic pursuits being smart and intellectual is not going to hurt your chances with women. In fact, I can give you a one up on other guys and it can make you more successful, which is something women usually like, but being unstylish socially inept and unattractive.. Not going to win you the lady.
So let's change those three qualities about you. Then trust me, man, you can do even better than attractive guys who don't see themselves as nerds. Now you probably didn't know this about me, but I definitely considered myself a nerd back in the day.. Because I'm an Eagle scout. And I used to get teased about that all the time in high school, from my less nerdy friends, I was a junior Marshall back in high school.
I was head of flag duty in grade school, and I have a bachelor's degree in information and computer science, all pretty nerdy accomplishments most would say. So now let's talk about those three unattractive qualities that most nerds have and how you can transform them so that you can be a hot nerd.
THE NERD LOOK (GEEK CHIC)
Look, the stereotypical nerd look is just not attractive. Think of revenge of the nerds. It's typically just have no fashion sense and they just don't seem to care about their look or their fashion or even their hygiene sometimes. And women can see that as, "Okay.. He doesn't take care of himself." How could he take care of me? So you don't have to lose any of your intelligence or your nerdy hobbies, such as playing video games or going to Star Wars or Star Trek conventions, just start dressing better.
In fact, there's a stylish stereotype called geek chic, which is basically hot nerd, which is good news for you because it doesn't mean you need to throw away your wardrobe. You just need a little bit of an upgrade. So check out some of these examples of geek chics.
Also the good news is you don't need to be buff. Nerds are also usually seen as scrawny and back in my, I guess nerdier days, I was only 135 pounds. I'm about 165 pounds now. And as you can see, I'm not buff. I'm not a jock by any means. I'm still very thin. I'm just not scrawny. So don't worry.
It doesn't mean you have to spend six hours every day at the gym, but if you just spend one hour, three or four days a week lifting heavy muscle, it will do wonders for your physique. And think about it. Do you want a woman to be turned off when she sees you naked, either being scrawny or being overweight, or do you want her to be turned on? I remember the first time I ever saw a woman look at me without my clothes on and go like, wow, like touch my body.
That was one of the best feelings in the world.
But here's the truth. Even if you don't work on your style and you don't get in shape, if you just own your nerdiness and do the next two things that I'm about to tell you, even if you look physically unattractive, you can still be mentally attractive and still get the girl.
ANALYSIS PARALYSIS
So next is "analysis paralysis" because most nerds are smart guys and smart guys tend to be very analytical and they overanalyze everything.
Analysis is great. When you're working on a computer program or you need to dive deep into a problem, but when you're actually connecting with another human being, if you're in your head analyzing what you should say or analyzing what they just said and computing it and trying to think of the best line, she's going to tell, she's just going to notice something's off.
Like you're not truly listening to her because you're in your head! Analyzing and trying to say the right thing. And it actually turns her off because she feels like you're not actually there with her. You're not actually there listening to her. And it's just little micro expressions that her subconscious brain will notice.
Like your reactions are just a second or even a millisecond off. It's not something that she consciously notices. It's something that's beneath the surface, which is why we show analytical guys, probably like yourself, how to get out of their head and get more into their body so that they can feel the interaction with her instead of analyzing it.
And one thing you can do right away that will help you with this is start a meditation routine, meditate every single day for at least 10 minutes. And I recommend doing it twice a day, once in the morning. And once before bed, 10 minutes each, and not only will you feel more present and grounded right after you meditate, but it'll also help you be a more present, more grounded guy, instead of all, up in your head in the long term. Trust me, man, if you start doing this every day, it will make huge difference.
And most people even notice the difference in just a few days.
YOU ARE PORTRAYED AS "WEAK"
Finally, number one, the most unattractive quality that a lot of nerdy guys have is that you are weak. And I don't mean just the stereotypical scrawny weakling nerd. That's portrayed by the media.
What I mean really is that you're weak on the inside.
You're weak minded and weak emotionally and a woman and does not want, she cannot be attracted to a man that she could walk all over, which is why women often test men. They say, or do things that kind of throw the guy off because they're testing.
Is he a strong man that can handle anything? She or the world throws at him? Or is he a weak man? That's going to crumble and get all emotionally effected by anything she says or does, because think about it.
A woman's nature is she wants a man that can protect her. And how can you protect her if you're afraid of her, if you can't even handle her. So attention tests as I like to call it is anything that a woman says or does like, Oh, I have a boyfriend or no, I'm not going to give you my phone number or just flakes out on the date.
Something that she does so she can quickly see, are you a strong man? Or are you a weak man? Are you going to get rattled and get all butt hurt over the smallest thing? Or is it just no big deal?
Think of like the action heroes in a movie, they're pretty much always an attractive guy and they can handle the tension. It's, you know, usually people fighting them or shooting at them, but they take control of the situation. They don't freak out and "Ah! Run for the Hills." They take action and they fight back. The good thing is you don't have to fight a war or be an action hero to be that kind of man.
You just need to be calm and grounded when things don't go your way in the interaction with her, because it's not all going to be perfect. She's not going to say yes to everything. She's going to be a little bit of a challenge at times, if she's a high quality woman that has a lot of men chasing her, she needs a way to sift through all of them to figure out who is a real man or not.
So how do you practice this? How do you become a man that can handle that tension? When a beautiful woman gives you attention test to try to throw you off your game? Well, one way of course is just practice.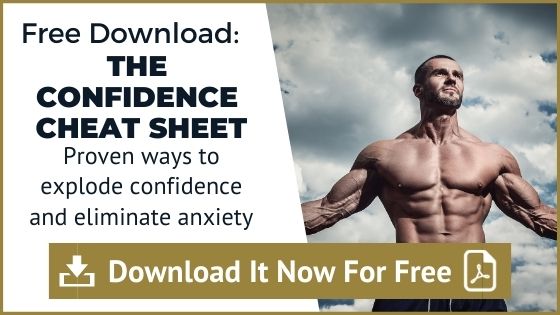 That's why we bring in models at our live bootcamps, as well as our online mentoring programs. We bring in models and female dating coaches on our team to role play with you so they can help you through all those scenarios and situations when it comes to real life interactions and they give you feedback and help you remain calm and confident, no matter what.
And next is just doing things that are uncomfortable, getting out of your comfort zone.. Nerdy guy, guys, stereotypically stay in their comfort zone where it's safe. You know, they stay home and they read a lot. Yeah. They play video games. Whereas jocks, back in high school or college, at least are you usually playing sports and lifting weights.
They're doing things that involve tensions, whether it's the tension of that weight or it's the tension of competition in a sport, they're doing things that are tough and painful, which is why the media portrays jocks as more attractive than nerds because jocks are constantly getting out of their comfort zone, constantly challenging themselves, physically and mentally, whereas nerds are staying where it's safe. So one thing you could do of course is start playing sports and start lifting.
Like I mentioned before, or start taking a boxing or martial arts class. This will toughen you up. But even something you can do right now is start taking it really cold showers or ice baths. Now I know that sounds kind of silly, but it really has the same effect yourself stepping into tension. Something that feels real, really uncomfortable for a short period of time.
And if you can just condition yourself to do uncomfortable things and put yourself in uncomfortable situations that are safe, of course, make sure you always remain safe, that it will build confidence over time.
And you will develop mental toughness, just like approaching beautiful women. Most nerds don't approach, beautiful women because it's out of their comfort zone and they'd much rather stay where it feels safe. Whereas confident guys are much more likely to see a beautiful woman and actually go talk to her. And we have a new inner game program that we actually just developed that will help you develop mental toughness and overcome any of those emotions and feelings and thoughts that are holding you back from anything in life, including going to a approach, a beautiful woman, or going to take action.
This is specifically designed for nerds, for engineers and for analytical guys to help them get them out of their head and into your body. So that instead of over analyzing everything, you can just take action and achieve the life that you've always wanted instead of being stuck, where it's comfortable inside your comfort zone.
HOW TO "OWN" YOUR NERDINESS THE RIGHT WAY
And finally, I want to give you a bonus. You need to own your nerdiness because being an engineer or being super into comics or Dungeons and Dragons or video games or not inherently attractive, but what is attractive is when you just own that's who you are.
You own that about yourself instead of being ashamed about it, especially when you're talking to beautiful women, which most nerds are. They don't want to tell her those things about him, even though those are some of his favorite things to do, they hide it.
And if she doesn't ask like, you know, what do you do for work? He says, Oh, I'm an engineer. He looks ashamed about it. Instead say, I'm an engineer, right? I love it because I get to handle tough problems and challenge myself every single day. It's so much fun when you talk about yourself and the things that you do with passion and enthusiasm, even if it's not the most super cool thing in the world, it will paint you in an attractive light.
It will show that you own who you are that you love, who you are, and that you are confident about who you are, even your quirks and even your passion for Dungeons and dragons or World of Warcraft or whatever.
So when we show guys in our mentorship programs, how to dress better, how to get out of their head and into their body and how to develop mental toughness and overall inner confidence, they get to keep all their nerdy habits and intelligence and nerdy passions while still becoming the best, most attractive version of themselves.
CLICK HERE TO APPLY FOR OUR MENTORSHIP PROGRAMS
So if you want to get mentored by me or my team and put those three principles into practice, then make sure to jump on a call with us. And we'll tell you all about our different programs and see if you're a good fit or not. And we'll give you tons of value on the call as well, figure out where you are right now and where you want to be and how to get there in the fastest time possible.
Leave a comment down below as well, because I'd love to know what you think about this video and blog, or just leave a comment about anything! I really appreciate it.
https://media.theattractiveman.com/file/w_700,h_265,c_fit,q_80/12-Q.jpg
265
700
Matt Artisan
https://media.theattractiveman.com/file/logo-light-e.png
Matt Artisan
2020-06-13 09:10:35
2020-12-29 09:07:45
Dating Advice for Nerdy Guys | How NERDS Can Attract Beautiful Women