Is having her social media BETTER than getting her number? Are your random messages or comments on Facebook helping you get the girl? Can you meet hot chicks on Instagram even if you're not Dan Bilzerian? In this video, I'll show you how to use social media to get dates!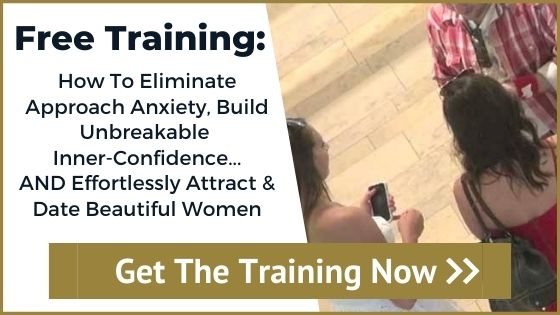 ---
How To Use Social Media To Get Dates
Facebook, Instagram, Snap chat, Twitter, Badooo… the list goes on and on! Can you REALLY use social media to your advantage to get more dates and make women like you?
Today's topic is all about how to use social media to get more dates.  
Phone Number VS Social Media
Well, they're pretty much one in the same nowadays since the popular Social Media platforms Facebook, Instagram and Snapchat all have messaging capabilities.
The benefit of Social Media is that she can see your pictures. That's right – she can remember how damn sexy you are! She can clearly see your attractive lifestyle (yep, you better show off that Ferrari in every picture… just kidding, don't do that, that's just douchey.)
Also, when she sees your embarrassing frat party pics she'll see that you have friends, so she can safely assume you are not a serial killer or leader of an elite terrorist organization.
Social media can actually be better than a phone number as long as you have a pimped out page. So make sure to post cool pics regularly. Avoid boring pics of that disgusting cheeseburger you just ate, you animal killer you. (Actually, burgers are great, just don't post snaps of them, okay?)
Social Media Is Also A Great Way To Stay On The Girl's Radar
She can see what you are up to and get super jealous that you were front row at Justin Beiber. Or that you went to the movies with another girl instead of her.
Whereas through SMS if you want to stay in her mind you have to send her an individual text and only she gets it. It's a one-off communication and who has time for that these days?
On social media when you post something hundreds even thousands of girls can see it. That's freakin' awesome!
Most Girls are also more likely to give out their social media profile over there phone number because they know they can easily block you if you end up being a weird creepy psychopath who sends her a bunch of dick pics. (Stop doing that!) Plus she probably wants more followers so she can pump up her ego and feel better about herself.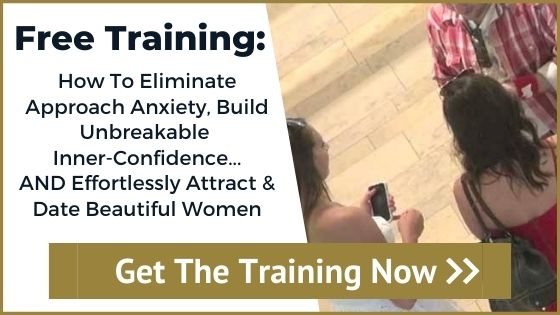 You Can Even Use Social Media As A Way To Approach Girls In Clubs
Just say, "Snapchat!" and then ask them for their snap. Every time you post something you can check to see who viewed it. When you see a particular girl has been viewing all of your snaps then send her a message. There's a great chance she'll be willing to meet you since she's always checking out your snaps and is basically your fan.
I personally use Snap chat as a way to interject more fun into the interaction. I just whip out my phone and say let's take a snap and command everyone in the group to do a silly pose. This is fun and women are likely to comply with a snap that only lasts 24hrs compared to Facebook – which lasts an eternity. And then you have a perfect reason to add her to Snap chat and then just message her later.   
Social Media Can Also Make Women Feel More Connected To You
Think about it, when she's following you on Social Media, she'll have more sense of who you are and what you are all about because she's already seen a bunch of your pics, videos, and posts. She'll actually feel more comfortable meeting you and she'll likely feel like she has known you for a while unless you have tons of creepy pics.
I once met a girl and they didn't speak to her for 4 years because I had a girlfriend at that time. After I broke up with my girlfriend, I sent the girl a message on Facebook and we met up. She told me she'd been following me on Facebook – so she knew all about my travels and adventures for the last 4 years bc she saw my posts. Now if I only had her number, I doubt she would have even remembered me. She probably wouldn't have been willing to meet up again.
Social Media Is Great Social Proof
How else can you use social media? Well if you have an active profile and a lot of follows then it's great for social proof. Social proof is when someone's thoughts and actions become influenced by the thoughts and actions of the masses.
Which basically means if a girl sees that you have a lot of fans and followers who think you're cool, she will be influenced by the crowd and will also think you're cool.
As a reminder, this is not about how you build up your Instagram and Facebook page. There are plenty of other resources and videos for that. A reasonable goal is to reach 10 million followers and then you'll always be surrounded by hot Instagram models that want to be Instagram famous.
What about meeting girls on Social Media?
Well if you have an awesome profile full of traveling, adventure, cool people, professional pictures, etc. then it's possible that random women will add you and actually message you first. Now if you're not at that stage of the game yet should you message them?
Well here's the deal. It doesn't hurt to randomly message or add a girl out of the blue. However, if you actually want to meet girls online then I recommend a dating app like Tinder or Bumble because those girls are more likely to be single and are actively looking for a date. You just have better odds and it's just a better way to utilize your time.
---
By the way, have you ever been in that situation where you see a beautiful girl but you don't know what to say?
Well, that's why I created this Free Conversation Cheat Sheet where I break down exactly what to say after "Hi" to make her want you.
You get:
My top conversation starters for any situation…

Simple techniques to never run out of things to say…

A list of my favorite games to play that create a fun-flirty vibe

And simple ways to escalate the interaction.

And more!
Download it now because you'll want to keep this handy before you go out.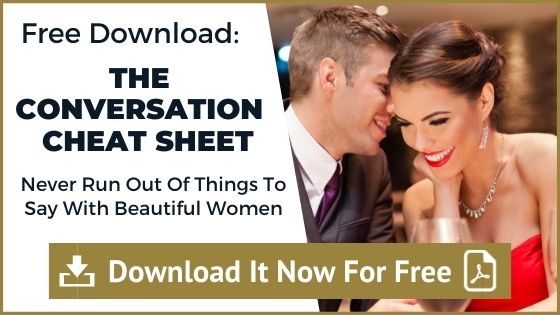 And if you want us to personally show you how to meet women, click here to check out the live Bootcamp Schedule.
I'm out! Cheers!
https://media.theattractiveman.com/file/w_845,h_321,c_fit,q_80/get-your-ex-back-9.png
321
845
Matt Artisan
https://media.theattractiveman.com/file/logo-light-e.png
Matt Artisan
2018-01-28 13:36:06
2019-11-14 16:09:52
How To Use Social Media To Get Dates