Want to meet more beautiful girls? If you're looking to discover how to meet women, then the "CQC System" will teach you how to meet women wherever you go! Discover the best places to meet new girls, too. So you can gain access to the most beautiful women in your city today.
Where and how to meet girls… How to meet single women… you've come to the right place. And I'm glad you're here because learning these skills opens so many doors for you. When you know where to find the girls you desire and what to say to them to make them yours, you reclaim the power to build the dating life of your dreams.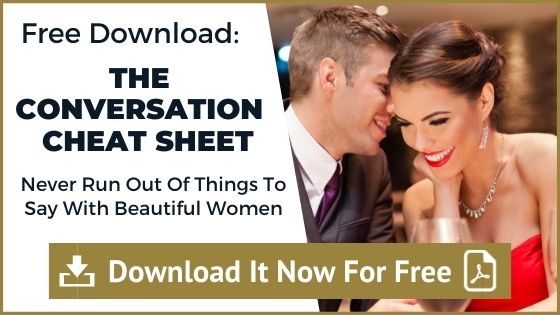 No longer will your dating and social life be left to the mercy of chance, and you'll never need to be stuck at home on a Friday night feeling like you're the only one missing out on the fun. Instead, you'll be the center of it all – watching your relationships flourish as your life fills with more fun and adventure than ever before.
In this article, we'll start by covering a simple way to approach and meet girls, known as the CQC System. After that, you'll learn the best places to meet the girls you're looking for, as well as, how to tailor your approach in those settings.
---
How to Meet Women Using the C.Q.C. System
The CQC system is a way to quickly gain attraction and investment from any beautiful girl you approach. CQC stands for compliment, qualify, close, and I can't tell you how many girls I've dated or had one night stands with as a result of using these 3 simple steps in my game.
Here's how it works: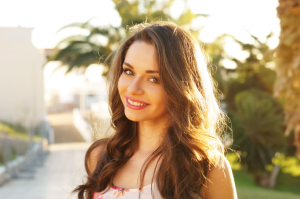 Compliment – When first approaching a girl, give her a compliment on something about her style, appearance, or vibe. This lets her know immediately what your intentions are, which makes getting the number easier.
For example, you might say, "Hey, this is super random… But I wanted to come let you know… You're absolutely adorable!"
Instead of complimenting her directly, you could also imply the compliment, like so:
"Listen, I saw you here and I had to come over and meet you. Hi, I'm [Your Name]".
Qualify – Now that you've given her a bit of your interest, it's time to take a step back and make her prove to you that she's worthy of your continued attention.
You can do this by qualifying her. This will get her to start chasing you, which increases your value in her eyes and serves to build attraction.
[av_video src='https://www.youtube.com/watch?v=o3xF-IH2t5E' format='16-9′ width='16' height='9′ av_uid='av-f4bup']
Some example qualifiers include, "tell me something interesting about yourself," or "what's something you're passionate about?"
Once she answers, you can reward her by letting her know you appreciate her answer, or by relating to the topic with your own experiences.
Then, you can rinse and repeat the qualification process in order to continue finding out more about her. A strong mental frame to come from with qualifying is, "You seem like you could be cool, but I'm not too sure about you yet." When she detects this vibe from you, she'll naturally want to start proving herself to you.
Close – Once she's investing in the interaction and qualifying herself to you, you can take the interaction to the next level by closing her on an instant date. This is when you go together from the place you met to a second location, such as a coffee or ice cream shop. A simple way to transition into an instant date is to say something like, "My favorite ice cream shop is right around the corner, I was about to grab a cone. Come with."
If she's unable to go on an instant date for whatever reason, you can simply set up a date instead and get her phone number.
The CQC system is enough to get you started meeting girls, get you dates, and even get you laid. That being said, it's just the tip of the iceberg as far as attraction techniques go. For more high-level information on attracting women, check out our article "How to Talk to Girls & Spark Attraction"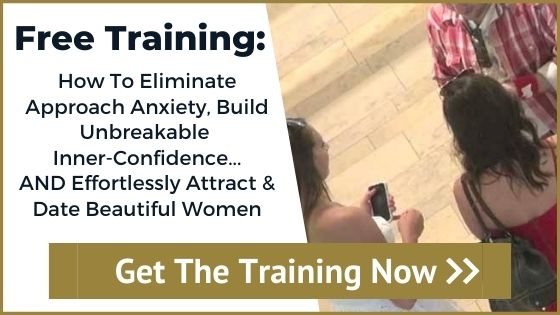 Where to Meet Women
I've armed you with the CQC system, which will allow you to consistently approach and attract women. But just as important is your venue selection. Let's go over the four best places to meet women, as well as how you should tailor your game in each setting for best results.
Places to meet women During The Daytime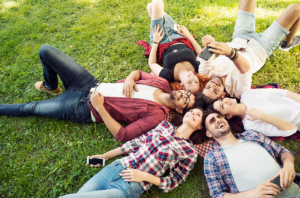 The daytime provides you with a low-pressure, low-competition environment in which you and the girls you approach can communicate clearly and effectively. The best way to meet women can be during the daytime! It's ideal for practicing your pickup skills, especially your verbal game.
When meeting girls during the day, it's important to give plenty of physical space at first, since women walking around in the daytime aren't expecting to be approached. If you catch her off guard and scare her, you could easily derail the interaction.
Opening direct during day game works well because it cuts to the chase in a way that lets her know what you're there for, and it makes closing faster and easier later on.
Since the daytime, for the most part, is a non-threatening, non-sexual environment, day game offers the unique opportunity to easily take girls you meet on instant dates. Definitely, make it a goal to turn each good day game interaction into an instant date. Who knows? You might end up pulling her home.
Ideal day game locations include:
The Beach – Sunny beaches are loaded with beautiful women in bikinis getting their tan. The thing is that most guys are way too intimidated to approach a girl in a bikini – so by approaching her, you'll stand out. Here's a video of meeting girls at the beach.

The Park – I know of a girl that said, "I'd really love a guy to approach me while I am running." This was a surprise to me. But yes, if she likes to run, she'd also like to meet a guy that likes to run. So you runners know what to do…
However, at popular parks, you'll find women doing all sorts of things. They're all fair game.

Shopping Malls – If you like a girl that dresses nice, then you can be sure she frequents malls. The best times are Saturday mornings.

The Gym – Beautiful women usually work out so find the gym where all the girls attend. Keep in mind at the gym they are not there to chit chat so keep it short and sweet.

Crowded Coffee Shops – For some reason, beautiful women love Starbucks. It's kind of a trend.
Do you like to read or work on your laptop?
Well, head over to a popular coffee shop, hang out for a couple hours, sit where all the people pass by, and wait until you see a lady you'd like to meet. If she's busy reading or working, make sure to acknowledge what she's doing, "Hey, I see you're reading, but I wanted to come over real quick and say 'hi."

Health Food Store – Do you buy groceries? Well, she probably does too, especially if she is health conscious. Try Whole Foods.

The Dog Park – Have a dog? Then go here. Approaching her will be much easier because you immediately have something in common.

Cooking Class – Yup, most cooking classes are FILLED with ONLY women. The best case scenario is when women outnumber men because they'll fight over you.
Places To Meet Women At Night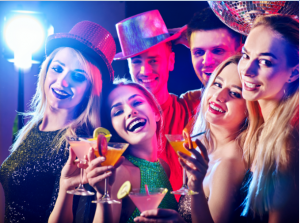 My second recommendation for improving your pickup skills while meeting some badass chicks is to do night game. Here's how to meet girls at night!
If day game is gaming on easy mode, the night game is medium to hard. But, the rewards can be well worth it; some of the most beautiful girls habitually go to nighttime venues to drink and have fun, and a lot of them are looking to get laid. Even better, the more high-pressure, loud, and the intense nature of night game environments will push you out of your comfort zone, developing your pickup skills and hardening you as a man.
During night game, you'll want to ramp up your energy. Speaking louder and being more animated with your gestures is a prerequisite for simply being understood in most night game environments, let alone holding the girl's attention.
Another important aspect of a night game is being able to efficiently handle logistics. This means identifying any obstacles to bringing the girl home – such as her being with her friends or being the designated driver – and set up a plan in advance for how you'll handle those obstacles. You'll also need to account for getting her out of the venue and to a second location such as an after-hours spot or your place, so you can keep the party going.
Ideal night game locations include:
Fashion Shows – This might seem obvious, however, you shouldn't primarily hit on the runway models. You should focus your attention on the girls in the audience.
There are lots of beautiful women that appreciate fashion and go to observe. Strike up a conversation after the show ends.

Music Festivals or Concerts – If you love music, then this is your spot. Large music festivals have TONS of women and they are all looking to have fun. To win the girl over, focus on having fun.

Happy Hour/Trivia Night – This one is for you guys that enjoy adult beverages. Happy hours in every city are crawling with young women. At happy hour, she'll typically be in a group of girls so you can do the standard direct approach.
How To Meet Women Using Social Media & Dating Apps
Social media and dating apps can be an effective way to meet girls, and having a solid profile shaves off a lot of effort in terms of both comfort and attraction building. Messaging girls on social media can be a lot lower pressure than meeting girls in person.
[av_video src='https://www.youtube.com/watch?v=2_zuCODzl8k' format='16-9′ width='16' height='9′ av_uid='av-2o8uqp']
This is a pro and a con, because, while it lowers the barrier to meeting beautiful girls, it also fails to develop the confidence that going out and facing rejection and success in person can bring. Because of this, I recommend using social media & dating apps as a supplementary way to meet girls and spend most of your time doing day game and night game until you're experiencing consistent results. It shouldn't be your main focus when trying to master how to meet beautiful women. Rather, use it as an effective tool.
Another consideration when it comes to online dating is that, since girls can't pick up your vibe over the internet, they're more likely to judge you based on your looks alone. This is good news for classically good looking guys but puts everyone else at a disadvantage. If you're not a traditionally good looking guy, you'd better have some awesome pictures – or just skip online dating and go meet girls in person.
The best way to set yourself up for success meeting girls on social media and dating apps is to put effort into taking awesome pictures. Pictures showing you having fun in high-status social settings or doing cool activities go along way to building attraction. Pictures of family, pets, or of you volunteering will help her see you as a down to Earth, well-rounded guy.
How To Meet Women Using Your Social Circle
As you go out more and continue meeting people, you'll naturally begin making more friends. Some of these friends will just be cool guys and girls, while others will have awesome social networks that you can leverage to your advantage. Try setting up a weekly event – such as a sushi and sake night or a weekly table at a club – and inviting all the cool people you've been meeting. Have each person bring a friend and watch how fast your social circle grows.
Why is your Social Circle a factor in how to meet new girls? Social circle game is awesome because it's low pressure, can give you access to super beautiful girls and cool events over time, and it puts you in control of the situation. Another benefit of social circle game is that it often takes little or no "game" in order to pull and close.
Some guys get stuffy once in a social circle because now they feel the stakes are higher if something awkward happens. But the reason we build social circles in the first place is to get the results with girls that we're after! Just let loose, have fun, and lead the girls you're with through a fun and exciting experience that winds up back at your front door.
Now that you have the CQC System at your disposal, it's time to put it into action! Check out some day game and night game venues in your area and start testing out the techniques. Remember: the sooner you put the material into action, the sooner you'll start seeing results.
For a more technically comprehensive guide on the attraction process, check out our article "How to Talk to Girls & Spark Attraction"