If you want know how to flirt using your mobile phone, there are a few things you need to know:

HOW TO FLIRT USING YOUR MOBILE PHONE
(Stop Texting Girls in 2022! Do THIS Instead)
Most people wouldn't think of their mobile phone as a tool for flirting, but with the right tools and techniques, it can be an extremely effective way to get someone's attention. In this blog post, we will show you how to flirt using your mobile phone in a way that is fun, confident, and most importantly, effective. So whether you are looking to charm someone on a first date or just want to make an impression at a party, read on for some tips that will help you turn up the heat!

WANT US TO HELP YOU MEET AND DATE YOUR DREAM WOMAN? CLICK HERE TO APPLY FOR COACHING!
Tip # 3: USE SOCIAL MEDIA
Tip #1 is to use social media,, more particularly: Instagram, instead of just sms texting ALONE. I say Instagram, but you can use Facebook, Tiktok, everywhere else. You might want to use both sms and social media. And here's why: Because she's more likely to see it – not just that, but she can see your posts, reels, stories, your life.
She can absolutely see that you are a person she can feel safe and secure with, and you're not some fake guy just trying to get into her pants or some questionable creepy character that she doesn't know anything about.
You'll also stay on her radar longer and easier. Texts just come and go, there's not image or emotions compared to seeing your posts and stories on social media. Everytime she opens her social media, theres a huge chance that she will see you and she will remember you.
Why is this efficient? Because multiple girls will see your life from one post. The abundance mentality, since if you're too focused on one person who isn't even actually interested in you, then you will never optimize your dating life. Once you have all these women seeing your life, the chances of women replying to you increases tenfold. Not only that, you can also see who viewed your story, you'll know who's interested in watching your life!
JUST REMEMBER: Don't use social media to attract women (this always gives off a needy vibe, like attention-seeking posts). Instead: Use it to showcase your awesome life! Women will naturally get interested you in you that way, they will naturally be want to be a part of it.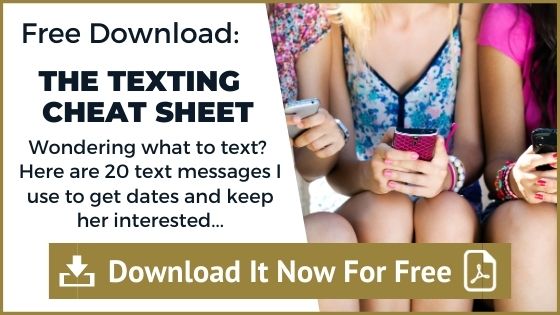 Tip # 2: SEND PICTURES, VIDEOS, VOICE MESSAGES
You know the saying a picture is worth a thousand words? The same is true when texting and messaging.
Audio and visual stimulants like videos and voice messages, trigger a stronger emotional response as compared to just texts (words and emojis) on a mobile phone.
She will SEE your confidence, your natural assertiveness and body language. And the reason why VOICE messages are so powerful, its because she can HEAR your tonality and your voice. You'll stand out from all the others. She will remember not just words on the phone, but your face and your voice as well.
So make sure you stand out by sending her that, and keep in mind that your tonality and pace when speaking will dictate how confident you will sound like to her. Avoid filler words like "uhm" or "uhh" and instead use pauses. Pauses help you stay grounded and more calm when you speak.
Don't be jittery, don't talk fast. An amazing trick is to hold your phone close to your mouth because it instinctually makes you speak with a lower and slower tone, which is way more attractive to women than a higher tone and faster way of speaking.
Whats best about this? She's more likely to send a voice message back – which will make her feel more invested in you than the others that she will only normally reply with a boring text message.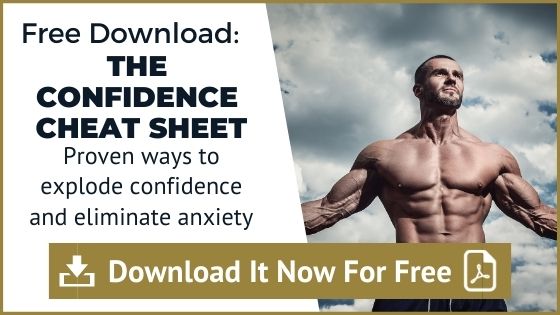 Tip 1: CALL HER
..but set it up and don't do it out of the blue.
By now you've probably understood why calling her works so well as compared to only texting her. However, this will work if its not done out of the blue.
Hear me out.. I've had so many experiences when I'm out and about with a girl or with a group of girls. Then a guy she barely knew starts calling her out of the blue. Instead of getting turned on, she actually got creeped out. "Oh no some guy is calling me even though we just met and I just gave him my contact."
See that? You would'nt want to be labeled as "just some guy that's calling" so to avoid this, let her know in advance or set up that call. AFTER you've established a good start and even after you've dont tips # 3 and # 2. (Thats a good way of starting things off before the call).
When you do start to set up and make that call, always make sure to end the call first. You have to set the tone. You're a busy guy and you have other things to do. Don't linger, do it only for about 5 minutes. Since you're not needy and dwelling on this interaction.. you like her but you don't drop everything in your life because of a phone call with her. Keep that mindset.
Use that call to set up the date. Save the deep and intimate conversations, during the actual date!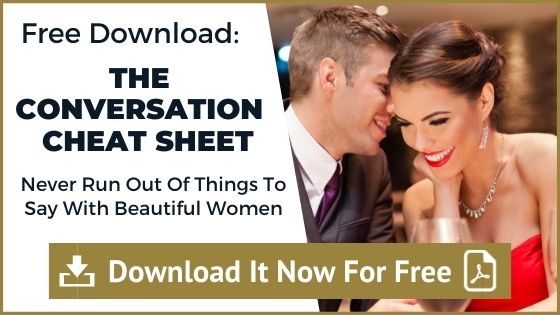 BONUS TIP: Invite them to a Group Event
If you feel like 1 on 1 dates or if she doesn't say yes to a date with you (That happens), most women won't go on 1 on 1 dates too, so here's what you do: Invite her to a group event.
Tell her to bring her friends too. That way she won't feel alone, and she's more likely to say yes. Invite a lot of them over, too. And if she doesn't say yes – take pictures of that event (where you're obviously having fun) and do tips # 3 and # 2!
Now, she sees pics and videos of your fun group events and has FOMO (Fear of Missing Out). She's much more likely to go the next time you invite her.
WANT US TO HELP YOU MEET AND DATE YOUR DREAM WOMAN? CLICK HERE TO APPLY FOR COACHING!