This time, we're giving tips on how to look more attractive for men – I'm sharing the top 5 mistakes that make men unattractive to women.
Why did I choose this topic? Oh man.. So many of my students think they're attractive when they show up on our bootcamps or they have specific things about them that women just find flat out ugly. And if even just one of these applies to you, it can make a huge impact on your dating life and the way women respond to you. So make sure you check it out:
LIKE and SUBSCRIBE for more free weekly content!
HOW TO LOOK MORE ATTRACTIVE
5 Mistakes That Make You UGLY
Truth is, and most dating coaches don't talk about this – is that women make a snap judgment about you, right? When they see you, I'm talking about within like a millisecond, whether you approach her in person or she sees your online profile. So do you want her to be instantly intrigued and turned on or turned off? That's a tough question. So stop turning her off and shooting yourself in the foot with these five mistakes:
Number 5 – WILD BROWS
Go look in the mirror right now and check out your eyebrows. Do you have a bunch of hair right here? Is it all wild? All over the place? And like your eyebrow has no end to it? If hat's the case. Then you need to get some tweezers, and tweeze. Because uni-brows are not attractive. And this especially goes for my Indian brothers out there..
And I say, brothers, I'm not Indian, but I've been many times for bootcamps. And you guys treat me so kindly, I feel like a brother to you and I can be straight up and say, if you're Indian, then these are going to be your best friend.
Now you don't want to go crazy and have these big arches. I've actually gotten my eyebrows done a few times professionally. And they went way overboard. And I kind of had like transvestite eyes with this huge arch. And now I've been growing them out because it does look more masculine. Have big thick, full brows. So you don't necessarily need to be tweezing all around here and creating this big arc. You just need to make sure you don't have a lot of hair everywhere.
Just take some little scissors and just trim the top. And it'll show women that you care about your appearance and you'll just look more attractive. Now. It doesn't hurt to get them professionally done either. I like to get my eyebrows threaded maybe every other month, which is make sure to tell them you want to look masculine or they might go overboard and give you some McDonald, arches!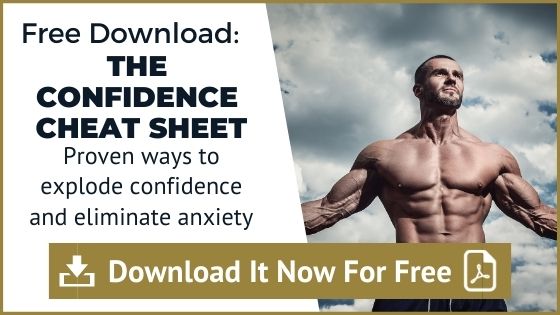 Number 4 – FRIAR TUCK
That means you have too much hair on the sides and the back, especially if your hair is thinning, it's not a good look because it's going to accentuate the thinning on the top and it's going to make your head look wider. And yes, I made this mistake myself.
My hair has been thinning since I was about 18 years old. So I have definitely made this mistake in the past where I just had too much hair on the side.
And it kind of makes you look like a clown. Clowns are not sexy. Definitely not the look you want to go for if you're thinking – "I know how to look more attractive now!"
So if you're thinning on the top of the best thing that you can do is use a three millimeter attachment to your electric razor and keep your sideS short. Now, if you're unsure of what kind of hairstyle you should get for your shape of hair, don't just pick a style that you saw online or in a magazine, pick a style that matches your head shape. And if you're not sure, go to an expensive barber at least once and get his opinion, and then once he hooks you up with an awesome haircut, all you got to do is maintain it. You can go to a cheaper barber or just do it yourself.
I usually just do it myself. All you need is an electric razor. And by the way, if your hair is thinning on the top, I recommend this product: Toppik.
Just a few sprays of these hair building fibers will camouflage your scalp and make your hair look a lot thicker. You can use it on the front. You can use it on the back.. I made a whole video on what to do. If your hair is thinning, that video gives you my opinion because I've tried pretty much everything from hair transplants, to micro-pigmentation, to pills and sprays.. you name it. I've probably tried it.
Number 3 – NECK BEARD
Most guys get this wrong, including myself. Look, you're not supposed to have a bunch of hair all over your neck. That looks sloppy – unless you're actually growing out a full beard, then nobody's going to see it.
But the other mistake that I made for a long, long time is, is shaving all the way to your jaw line. I figured, Hey, I want a nice, sexy jawline. And from the front, probably doesn't look so bad. However, from the side, if you shave your neck all the way up to your jaw line, it's going to look ugly. And I had no idea until I started reading YouTube comments. It said things like, "Hey man, you gotta let your beard grow out a little bit more." And I thought, nah, that's probably not true, but I'll Google it anyway..
And I checked out some beard experts and they said, "Yup, you were supposed to let your beard grow all the way down under your chin and under your jaw line where your neck actually starts, which is right here."
So if you're like me, really, all you need to do is shave just this little bit under here and let the rest go out to either a full fledged, beard or experiment with different length of stubble. And it really depends on your preference. Typically, the more thick your beard is, the more masculine you'll look.
CLICK HERE IF YOU WANT TO APPLY FOR OUR COACHING
Number 2 – "OLD DAD" STYLE
Look, I love nice, loose and comfortable shirts when at home. But I would never wear a very loose shirt on a date because especially if its extra large. Style is the closest thing to a magic pill for making you more attractive to the opposite sex. And what I mean by that is if you have bad or even average style, and we change up your look, you can go from a five or six to an eight or nine, just like that.
And I always see guys on our bootcamps wearing shirts and pants that are about one or two, sometimes even three sizes too big. And not only does it make them look a lot older, but it also makes them look flat out sloppy. And no woman is going to go "Wow, look at that guy! He knows how to look more attractive than the usual men out there!"
Instead, you're going to kind of look like a pedophile. In fact, at our last boot camp in Las Vegas, we had a guy wearing a full suit. Now, normally that's not a bad thing if it's a well tailored, bad-ass like Tom Ford looking suit. It doesn't necessarily have to be $5,000. I have suits that are less than a hundred dollars. That looked pretty bad-ass, but it was like two sizes too big. And it just kind of hung off him.
When he approached women, it would just creep them out. I remember another time that I met this guy wearing a suit that was like three or four times too big on him. And he just kind of looked like a clown. He was a business coach. Who the heck would take him seriously? I mean, how could you want to get business advice from a guy who doesn't even know how to wear a business suit?
Even if you're not wearing a suit, but you're wearing t-shirts button up shirts, pants that are too big on you. It's gonna make you look like a fool.
Look. Even when my dad met his current wife, she almost didn't go on a second date with him because she said his clothes didn't fit him properly. Because like I said, women make judgments about how you look. Yeah, you might feel more comfortable in a baggy suit or pants, but imagine you meet the woman of your dreams and she decides, "Nah, I don't want to go on a date with him.." because you look sloppy and it's such an easy fix!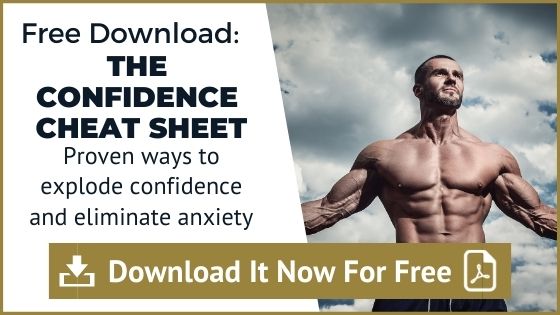 Number 1 – THE HUNCHBACK
And number one, and I say this because it's the most common nowadays is you're rocking the hunchback. Look, it might not be that bad, but chances are statistically speaking – You normally stand a bit slouched. It's a subtle thing, but just that inch or two difference makes a huge difference. Because slouching just flat out looks unconfident.
If you want to look more confident, more masculine, like you are the fricking boss – you need to stand, you need to walk and you need to even sit like you're the boss, which means your back needs to be straight. Its crucial when mastering how to look more attractive to women.
In fact, if you're sitting stand up right now, go find the nearest wall, put your butt, your shoulder blades and your head touching the wall and then take a step forward. That is how your back should always be positioned. That means don't look down all the time, too. Like when you're using your smartphone.
Instead, you got to have your phone up at eye level, which I know looks a little strange. It looks like I'm taking videos of everybody, but who cares if everybody thinks you're creeping on them? Its better to have perfect posture. Now in another video, actually give you an exercise that will help improve your posture. And I go through a bunch of other habits, things that you do on a daily basis that are making you look ugly:
Once you follow these tips and avoid these 5 things, then chances are you're going to make a much better first impression, and you've definitely learned a thing or two about how to look more attractive. BUT.. you might be doing other things that I didn't mention in this video that are making you look ugly.
You might need some honest feedback from someone like me or someone on my team, where we can take a look at some of your pictures or even video chat with you in real time and assess your look and your style and give you some feedback and fix the things that you're doing that are pushing women away so that when you walk up and approach a beautiful woman or a woman sees you on Tinder, she's going to want to swipe, right?
So if you want to join our mentorship program, then click the link down below where we'll hop on a call. We'll assess your situation where you are now, what your goals are, and if it's a good fit and we can get started right away and give you the feedback that you need. Trust me, man. The feedback from an expert can make a huge difference, not only in your dating life, but just how people in general perceive you and help you feel just a lot more confident in yourself. We'll help you with how to look more attractive to a woman you're most compatible with.
CLICK HERE IF YOU WANT TO APPLY FOR OUR COACHING
And speaking of confidence, I want to give you a free copy of my confidence cheat sheet. That'll give you 18 specific ways that are backed by science. These are daily habits, simple things you can do on a regular basis to boost your confidence and help you overcome fear. Not only when it comes to approaching beautiful women, but really any aspect of your life.
So get it, man, because who doesn't want to be more confident and it's absolutely free.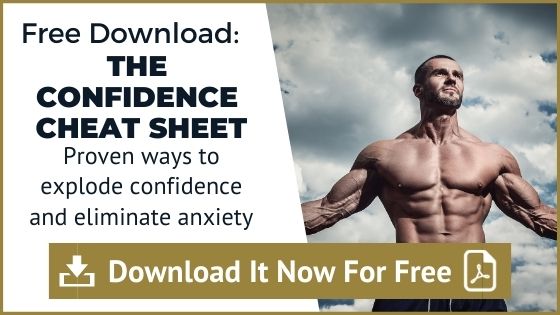 That's all for now, man. We'll have some new content coming out weekly!

So keep up the great work, and stay awesome.
Cheers,
Matt
https://media.theattractiveman.com/file/w_700,h_265,c_fit,q_80/2-14-s.jpg
265
700
Matt Artisan
https://media.theattractiveman.com/file/logo-light-e.png
Matt Artisan
2020-11-20 08:41:21
2020-12-28 19:03:20
How To Look More Attractive (5 HUGE Mistakes That Make You UGLY)