Want to know how to be a player? We can tell you – but let me ask you. What KIND of PLAYER do you want to be? What kind of player is most attractive to women?
Do you want to be the lying, manipulative, disrespectful kind? OR do you have what it takes to be the honest, genuine, ethical kind?
I know what you're thinking. How can a "player" be the honest type? Isn't being a "player" all about deception and lies? Well, you probably haven't really understood what it truly means to be one. And this video will clear things up for you:
Like and Subscribe! Weekly videos are coming and you don't want to miss that!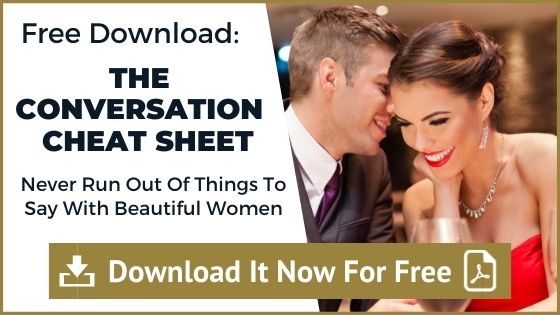 Did you get your FREE Conversation Cheat Sheet yet? It has all you need to know about how to keep the conversation going and how not to run out of things to say to women!
We all really have asked the question at some point in our dating life. Since its been held time and time again that some, if not MOST women are attracted to "the player."
Hope this video cleared things up for you! Till next time, man. Cheers!
Don't miss out on our training camps and our programs. We're always ready to help you out! CLICK HERE