Struggling to find success with women? I'm going to share the three most important dating advice for single men. These tips will help you attract more women and get more dates. So if you're ready to start getting better results with women, watch this video now:
DATING ADVICE FOR SINGLE MEN:
3 WORST DATING MINDSETS AND HOW TO FIX THEM FAST
You look around, your friends are hooking up, going on dates, and you wonder, why can't that be me? The truth is it can be,
But there are 3 mistakes you're probably making in dating, and they leave you struggling through year-long dry spells… Even though guys all around you are getting dates and hooking up with hot girlfriends.
In this video we're going to cover the 3 worst dating mistakes you're probably making so that you can overcome them in no time and win over that girl of your dreams.
WANT US TO COACH YOU TO MEET AND ATTRACT AMAZING WOMEN? APPLY FOR A FREE BREAKTHROUGH CALL WITH US BY CLICKING HERE!
There are 3 mindsets that most guys have that can cause you to struggle through year-long dry spells. And the last one is so mainstream it almost seems like common sense but when you can change these mindsets, you'll go from the newest addition to her gay best friends to getting hot and heavy with your dream girl in the back seat of your toyota camry.
So lets get into it.
Mistake 3 – Believing that getting a girl will make your life better
If you're like this, you probably spend more time than you admit fantasizing about how great it would be for a girl to be swooning over you like some Disney princess.
The truth is: getting a girlfriend isn't going to make your life better. If you don't like your job, have a boring social life, and unhealthy habits, those problems are still gonna make your life suck. All you'll be doing is slapping a girl-shaped bandaid on them.
But guess what? You're never going to be able to do that because this belief makes HER so important to your happiness … You'll become super needy. You'll try to please her, impress her, and do anything you can to make sure she stays interested in you.
HUGE mistake.
She'll go running for the hills. ALL because of that one little belief.
Fuck that.
Build a life you enjoy first. Not only will you be 100x more attractive, but you'll care way less about adding a girl to it. In fact, you'll only be interested in girls that actually ADD something to your already enjoyable life. Instead of NEEDING a girl in your life, you'll only be interested in the ones you genuinely WANT in your life.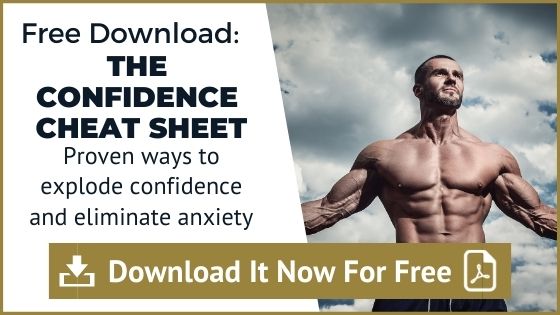 Mistake # 2 – Imagining Fantasy Scenarios
So there's a woman you like. Maybe you've seen her across the bar, or at a party, or maybe she's your friend. And you want to talk to her or ask her out.
But instead of just … doing those things… you start imagining scenarios where she'll fall into your lap, confess her love for you, and be so impressed by what an attractive guy you are that she'll do all the CHASING herself.
BIG mistake. 'Cause as soon as you snap back to reality you realise she's gone home with another guy. You blew it.
Look, we'd all love for a girl to do all the hard work for us, but that almost NEVER happens.
YOU have to approach her and flirt with her. You can't just wait for something to happen.
Women aren't going to instantly fall in love like in the movies. YOU have to make it happen. Get playful with her, compliment her, tease her. Or she'll think you're not interested, friend zone you, and move on to a guy who isn't afraid to make something happen.
And it's not 'cause anything is wrong with you or that the other guy was "better" – it's just 'cause you waited for the attraction to happen instead of making it happen yourself.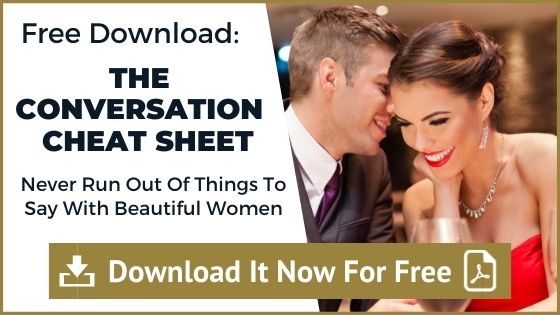 Mistake # 1 – Thinking money or looks are the issue
You've definitely seen a hot girl with a rich or really attractive guy,… and this has made you think you need to improve your bank balance and your looks BEFORE you can start dating the attractive women you want.
BIG mistake. Because you're failing to notice one important thing:
There are TONS of gorgeous women in the world who are dating perfectly normal guys like you.
Beautiful women aren't identical. Some of them chase rich guys, sure, but others are perfectly happy with normal everyday guys. And there is a huge price you pay for not realising this:
You're going to focus only on getting more money and bigger muscles, rather than taking action and finding the amazing women that would ALREADY like you.
And the more you focus on showcasing what a rich stud you are, the more you're going to attract the kinds of women who are only into that … Vain gold diggers. All while driving away the genuine women who now think you're just another self-absorbed douchebag.
Is that what you really want?
Didn't think so.
WANT US TO COACH YOU TO MEET AND ATTRACT AMAZING WOMEN? APPLY FOR A FREE BREAKTHROUGH CALL WITH US BY CLICKING HERE!
https://media.theattractiveman.com/file/w_700,h_265,c_fit,q_80/blog-images-17-3.jpg
265
700
Matt Artisan
https://media.theattractiveman.com/file/logo-light-e.png
Matt Artisan
2022-05-15 12:27:57
2022-09-14 07:21:09
Dating Advice for Single Men : 3 Worst Dating Mindsets & How to Fix Them Fast