Men haven't actually been taught how to talk to girls.. Sure, you think you've learned the formal way to talk to girls (being a gentleman who knows what to say to her and what not). But do you understand how to carry a conversation WHILE knowing how to get a girl to like you?
HOW TO TALK TO GIRLS | What to Say to Her
Almost every email and request I get involves a question related to how get a girl to like you, how to get a girlfriend, how to make a girl want you, and how to get a girl turned on.. Despite having literally multiple things to work on in order to answer these – I've found one thing that helps as a great first start: Conversation skills.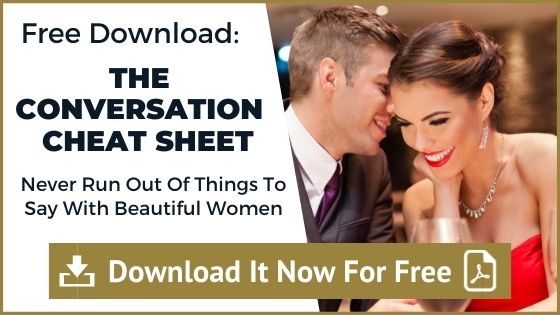 Most dating advice centers around how to converse with girls and how to flirt. You're thinking.. "Well talking involves so much preparation and memorization and adjusting and…" – STOP. Don't overthink it now! If you've been with us for a while, you know that our channel (and blog if you're reading this) focuses a lot on how to approach a girl and how to be confident. Having memorized thousands of one-liners or pickup lines or banter doesn't matter. Because that will end up with you faking your interaction.
As the head coach and president of The Attractive Man team, I'll show you how to talk to girls the RIGHT WAY while being HONEST, AUTHENTIC, and NATURAL. (This means no more memorizing fake lines or routines!)
In this video, you'll learn: -how to talk to girls the right way -how to attract women even if you're an introvert -how to be charismatic and confident with your conversation -how to talk to women without being creepy -how to approach girls and talk to them while being yourself -how to turn a girl on without being a jerk -how to talk to girls and make them like you without any manipulation, AND many more!