Want to be more confident? Don't have years to waste? You can do it in mere SECONDS with this tried and proven secret!
This video will teach you Matt's 60-second technique to be more confident, conquer anxiety, and overall increase your motivation to go out and do action!
Seize that day, do this method now and feel the results.. here's how to do it:
Like and Subscribe! Weekly videos are coming out, more on how to be more confident, how to approach women, how to conquer anxiety and more!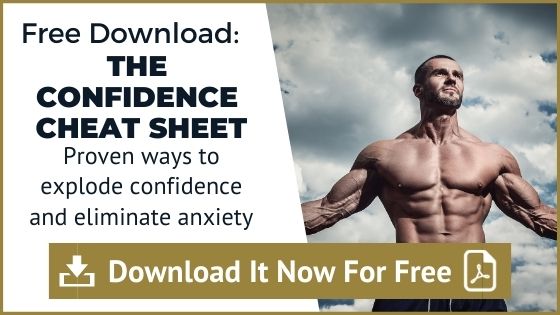 Get our Confidence Cheat Sheet. It has all you need to boost that confidence and gain the balls to conquer your fears, get rid of your anxiety, and wake up feeling better than you felt yesterday.
Complete with challenges that help you instill awareness and assertiveness into your life. It works not only with getting better at approaching women, but it will definitely help even with work, school, business, and all other aspects in your life!
That's all for now, men! Check out our other videos on our channel, oh and if you want us to TRAIN you, then APPLY HERE for our mentorship programs!
We've got tons of boot camps held all around the world. We help men gain the confidence they need – why watch only a video about how to be more confident in seconds, when you can go out there with a coach by your side?
Cheers!
https://media.theattractiveman.com/file/w_700,h_265,c_fit,q_80/blog-images-3-5.png
265
700
Matt Artisan
https://media.theattractiveman.com/file/logo-light-e.png
Matt Artisan
2020-01-29 00:52:49
2020-01-29 00:53:37
Be More Confident in Seconds