How do you Attract Women that are totally Out of Your League?
We've all seen that absolute stunner walk by, making your mouth drop and your eyes practically pop out of your head.

It may seem like a fantasy. It may seem like she's light years out of your league. But what if I told you that a normal guy like yourself could date the best looking women in your city? Well prepare to have your mind blown because I'm Matt Artisan from TAM and this is How to Attract the Best Looking Women in Your City.
Click Below To Subscribe To Our YouTube Channel
Get your FREE Confidence Cheat Sheet: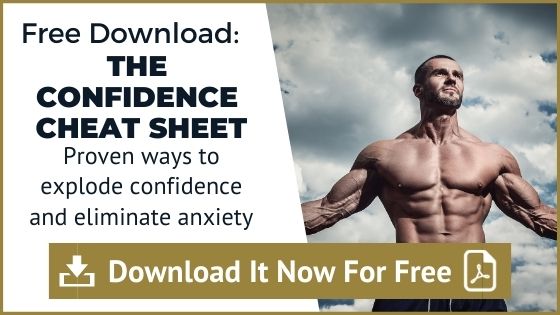 So here's the deal. Women rarely, if ever, date down. They will never date a man they deem is lower status than them. So you must act and behave in a high-status manner to attract the best women around. 
Now I know that term gets thrown around a lot but it basically means ranking highly in a social hierarchy.
High status doesn't mean that you have to have millions of dollars, wear the most expensive clothes or be a famous celebrity. It means that you embody the traits, body language, attitude and mannerisms of someone who is high status. It's the way you act and behave around others and it means you don't put her or see her as being above you. Which I'm going to tell you how to do in just a second but of course step number 1….
TIPS:
This means….
1. You need to GO WHERE THE BEAUTIFUL WOMEN ARE:
 – hottest nightclubs
– don't go to dive bars hoping to get the best women
– competition and how it's hard to compete; unless you are in the social circle
 – events like modeling events (befriend models, photographers, high-end restaurant or club owners, makeup artists)
-high-quality Hotel lounges, Cultural Events: Art shows, gallery openings, museum events, charity events, Theater events
-wine Bars
-wine tastings
-high end restaurants/ openings 
-high end casinos
-daytime situations – high-end shopping or health food stores
2. DON'T TREAT HER DIFFERENTLY
Most guys get overly reactive and caring way more when it's a really attractive women. She is used to people treating her special. She's used to guys being nervous, boastful and trying to impress her! Women can sense when you are being fake even if you don't mean to be..
So what do you do?
Treat her like a normal person because she is a normal person. She is equal to you. Remember that she has fears and insecurities and imperfections just like everyone else!
3. PRESELECTION
She needs to perceive that you have women of her caliber in your life. Remember what I said about women don't date down? If she see's that you have women like her around you then she automatically knows that she is in your league. You have to make use of the following:
– Preselection and acting like you have women like her in your life
– bringing girls to the club with you.
– being comfortable around her and being okay losing her;
– acting like you have a lot of women challenge/qualifying
– disqualifying yourself and disinterest
 – You'll be the one guy who doesn't fawn all over her and that will intrigue her. She will want to know why? This doesn't mean that you are mean to her.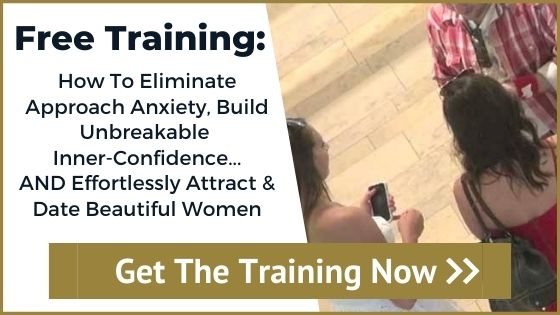 4. LIFESTYLE
You don't have to be Dan Bilzerian because a lot of these girls just want a normal life with kids and travel once in a while. They have a 9 to 5 job they love and they don't want to live in some dudes mansion competing with other girls for your attention. So stop comparing yourself to celebrities, because you can still have a total 10 knockout without being rich and famous.

But you can't just work 60 hours a week then come home to play video games and expect a high caliber woman to stick around watching you stuff your face with potato chips.

You need to have an interesting life and a decent job; a lot of women want just a normal life.
5. GIVE EMOTIONAL VALUE
But a lot of guys have a normal life, why would she pick you over them? It's because you are the one providing her with emotional value. Even if you have a cool lifestyle but you are boring or predictable then she'll lose interest, and really this goes for any girl but especially the most beautiful ones who have more options.
Making her laugh, having fun!

Be Random, exciting, unpredictable, tease her;

But it's not about all positive emotions either…

Maintaining the dichotomy of showing desire and being a challenge = emotional ups and downs like an emotional roller coaster that you are her strong rock that can protect her against the storm of the world and the waves of her own often unpredictable emotions.
Now to give emotional value takes practice, getting out of your own way, often improving your personality and strengthening your own masculine identity which isn't an easy task and will take more than just watching a few YouTube videos.
——————————–
BUT..
if you want my help becoming a total 10 man so that you can meet, attract and date your total 10 dream woman then I can help you because nothing compares to having a coach guide you through the process, uncover your blind spots and give you feedback so you can transform into the man you were meant to be quickly and attract the girls you want.
I don't just work with anyone you do have to apply for coaching so CLICK HERE to see if you qualify.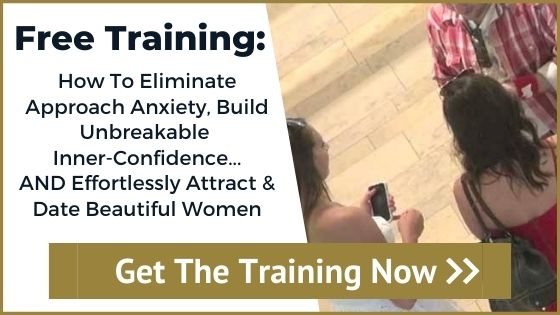 https://media.theattractiveman.com/file/w_700,h_265,c_fit,q_80/blog-images-48.png
265
700
Matt Artisan
https://media.theattractiveman.com/file/logo-light-e.png
Matt Artisan
2019-08-29 08:25:16
2019-11-20 08:29:11
Attract Women that are Out of Your League