What are some of the best turn ons for women? I'm going to share a 5 word phrase I said, that turned a girl on so much that it made her want to rip my clothes off then and there!

I'll also reveal the psychology behind why this worked. AND teach you how you can use this as a great way to turn a girl on. She'll be begging for you to take her to bed with you:
Like and Subscribe for more weekly content!
TURN ONS FOR WOMEN
This Phrase Made Her Want To Rip My Clothes Off!
What comes out of your mouth when you talk is powerful.
The different ways to turn a girl on aren't that hard to master once you understand how it works. Your words alone can already arouse and excite her if you know how to use them right. AND if you know WHEN to say them. You too, can make her rip your clothes off by knowing exactly the things to say to a girl to turn her on.
In the video, I share ways and words that are turn ons for girls. Actions, behaviors and traits of men who women absolutely adore. Plus the words that are turn ons for women. These actually turn a woman on psychologically, emotionally, mentally, and even physically.. but is only as effective as the way you say it, the way you do it, as well as the timing.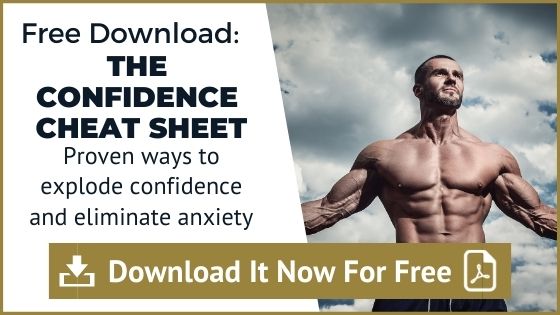 Watch the video and carefully take note of what I have to share about the principles of attraction; the reasons why some men attract the women they want effortlessly, and naturally.
We've got more weekly content coming out all about how to turn a woman on with conversations, how to turn a woman on with touching, as well as motivation and exercise videos designed to help you become the confident, mature, powerful man that deserves to be with an amazing woman that won't manipulate or leave you!
More videos about how to turn a girl on here:
How To Turn Her On Through Text | Texts That Turn A Girl On
5 Ways To Turn A Girl On Instantly | Best Turn Ons for Women
DON'T Do These 7 Turn offs, these destroy your chances of Attracting Women
A woman wants to be turned on. Don't tell yourself you can't do it, because with our years of experience and coaching, we KNOW that most men lose the battle even before it is fought.
Majority of guys approach and interact with women with an "I've already lost" mentality. Truth is, women know that. SO my last words of advice for this time is – NEVER, ever, beat yourself up by doubting yourself. The hardest battles fought, and the ones most satisfying to win, are mostly internal.
That's all for now, man.

Cheers,
Matt
https://media.theattractiveman.com/file/w_700,h_265,c_fit,q_80/blog-images-11-4.png
265
700
Matt Artisan
https://media.theattractiveman.com/file/logo-light-e.png
Matt Artisan
2020-10-19 10:20:16
2021-01-18 21:38:52
Turn Ons For Women – This Phrase Made Her RIP MY CLOTHES OFF..