Look, your sense of style is essential. Don't neglect it.
A woman can tell a lot about you from what you wear… and sometimes it's enough to turn her off instantly.
Yes, you can still date beautiful women without a good sense of style, however, when you look good, it's easier to create the initial spark of attraction.
Trust me, when you dress well, you'll get a lot more looks, and it will be easier to approach.
Plus, you feel more confident when you look good.
So that being said, we've brought on Levi, a fashion expert, to join The Attractive Man Team and help polish up your style.
In today's video, he share's the top style mistakes guys make. Check it out.
Click Below To Subscribe To Our Youtube Channel
–
Claim your free Confidence Cheat Sheet!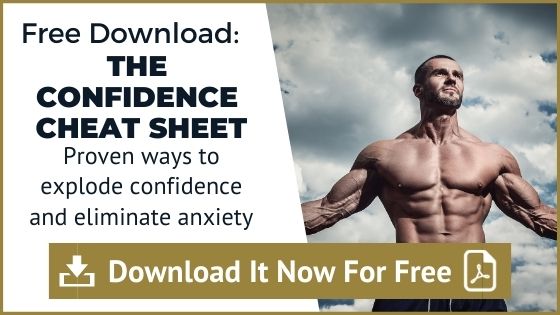 ——————————————————————————————————————
How To Look Attractive
10 Style Mistakes Men Make
NOT KNOWING YOUR BODY TYPE
I see this all the time, guys going out on 6th street in Austin, and they are wearing clothes that do not accentuate their features and body type. It doesn't matter if you are big tall little or small, there are clothes out there for you. Just remember baggy is not in and I don't see it ever being in if you want to look good for the ladies. So what you should do is go to lookbook.nu or Instagram and search for fashion influencers that have your same body type and ask them where they shop, then simply go to these places and find your outfits. PacSun, H&M, and Forever 21 have a wide selection of styles for an affordable price range.
TUCKING YOUR SHIRT WRONG
This is about dress shirts; I guess most guys were never taught how to tuck in a dress shirt properly. There are two types of dress shirts, ones that are long enough to tuck and ones that are too short to tuck, here is a hint if the shirt goes past your wrist then you can tuck it in, if not, don't tuck it. This muffin top comes from not tucking in your shirt properly, so what you should do is the military tuck, grab the excess fabric on the side of your shirt and then fold it back then tuck your shirt in, and always wear a belt. It accentuates your physique and doesn't add extra pounds to an overall look.
SHOES DON'T MATCH YOUR BELT
I see guys all the time wearing a brown belt and black shoes and I cringe every time I see it. So to stay away from this atrocity go out and buy a brown and a black belt, and what I usually do is only buy brown or black shoes. This way when you are ensembling an outfit you have that overall theme of color with your belt and shoes, they don't have to match exactly but try to have brown on brown or black on black.
NOT WEARING WATCHES
Every man should own at least one nice watch. You can always wear a watch with any outfit, I see too many guys walking around with no watch on and all I see is a missed opportunity to boost your style. Watches are a great accessory for guys to rock, especially since guys don't have as many options to pick from as girls, always wear a watch.
NOT USING LEATHER SHOES
Too many guys think that you can only wear leather shoes with a suit, chinos, or dress pants, WRONG! You can wear leather shoes with jeans as long as they are the right kind of jeans, your jeans need to match the saturation of your outfit. So, for example, I would not wear black dress shoes with light jeans and a white shirt, I would wear black dress shoes with dark jeans and a dark colored shirt. This is going to allow you to look stylish but still be comfortable wearing jeans and a t-shirt.
SNEAKERS ONLY GUYS
And wait… before the sneakerheads attack me, don't get it twisted. Sneakers are great and can look amazing with the right outfit, I am just saying don't wear sneakers with everything. Feel free to switch it up with Chelsea boots, high top leather boots, loafers, or some double monk strap leather slip-ons.
GOING SOCKLESS
This is something that is super popular during the summer, so don't make this mistake. If you are going for the sockless look because you are wearing loafers with a little bit of a higher inseam pant, make sure to wear no-show socks. The main reason for this is because you will ruin your shoes by not wearing socks with them, the perspiration from your feet will soak into the fabric and make your shoes stink, so go buy some no-show socks from Amazon or your closest Forever 21, H&M, PacSun or Nordstrom Rack.
TIGHT PANTS WITH LOOSE SHIRTS
Another common mistake I see a ton of guys make is having loose pants and a tight shirt or vice versa. This look is awful and makes you look like your mom dressed you for a third grade picture day. Do not make this same mistake please gents. My advice to you is to figure out what kind of body type you have; it doesn't matter if you are big, tall, little or small, go find jeans and shirts that accentuate your body type. Stores like Forever 21, H&M, and Pacsun, have affordable fitted clothes that make you look much more stylish without breaking the bank.
NOT HAVING AN OUTFIT THEME
I see too many guys just throw on a shirt, some jeans and some shoes thinking well it's all fitted and looks good, why aren't the ladies just flocking to me. It's because your outfit has no theme, and what I mean by a theme is, making sure you have a color palette for your outfit. So, for example, let's say I start with a light colored pair of jeans, then I am going to pick a lighter colored shirt, with the same saturation and then find a pair of shoes that tie it all in with a brown belt. This outfit recipe will set you apart from most other guys, trust me.
NOT DRESSING FOR THE OCCASION
How many times have you been to a dive bar and see a guy walk in wearing a three-piece suit and say, did he just get back from a wedding or jury duty? Don't be that guy, dress for the occasion. If you are going out with your buddies wear something that you can walk around in and be comfortable. If you are going out on a date though, wear something that a gentleman would wear. Dressing for the occasion is a huge factor in deciding your outfit, so the next time you are planning to go out ask yourself, "What is the occasion" before making any wardrobe decisions.
Well guys that is it for this week's Fashion Friday, don't forget to like and subscribe to the channel and click that little bell for notifications about our new videos. Until next time, it was good to have you! Oh, and remember – if you look good, you feel better!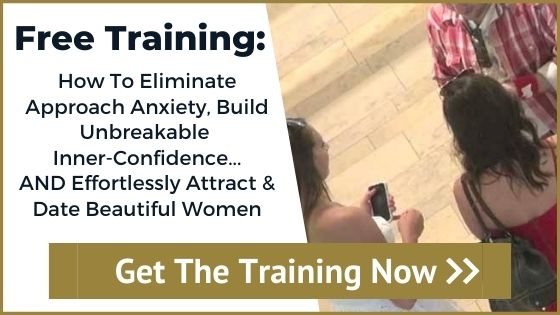 https://media.theattractiveman.com/file/w_845,h_321,c_fit,q_80/37-5.png
321
845
Levi
https://media.theattractiveman.com/file/logo-light-e.png
Levi
2018-07-14 18:28:02
2019-11-21 16:46:27
How To Look Attractive | Top 10 Style Mistakes Men Make