Matt: Today, we're going to answer the question – How to get your ex back this 2021. What should you do first?
LIKE and SUBSCRIBE for more free weekly content!
HOW TO GET YOUR EX BACK THIS 2021
Josiah: Let's imagine that you actually made the mistake yourself, say you got drunk at the bar, you cheated on your girlfriend, she found out, she's super pissed off. She left. What's the best advice you would give to get her back, assuming that you made one (kind of) major mistake?
Matt: I think either way, you're going to need some space, whether that is infinite space and the relationship never gets back together. I'm sorry. That could be a reality. And if that's the best for her, if she found somebody better or she just doesn't want to be with you anymore, if you love her, like Brian said, you got to let her go.
Want to know how to get your ex back? Come to terms first with this – She might come back to you. She might not. But either way, she needs some space. If you caused the breakup to happen, then you need to come to terms with what you did.
Don't keep pushing her away by saying, "I need you, I need you. I'm nothing without you!!" And put her as your purpose. Because that's just going to push her away even more. Apologize.
If you did some stuff you shouldn't have done, then you got to be a man, come to terms with it and say, "I'm sorry. And I understand if you don't want to be back with me because I did something that I shouldn't have done, I want you to come back to me and I hope you come back to me. But I understand you got to go on your own journey. And if you don't want that, I'll be sad. But eventually I'll move on."
Brian: I had this guy from the airport and he had done that to his girlfriend. And he was coming from Canada. And he flew all the way to Atlanta and he was stalker-ish, he was trying to get her back. And all her friends were like, "What is going on?" She blocked off everybody. He was trying to contact her friends. It was the creepiest thing you've ever seen.
And I felt so bad for him. He's like, "I'm going to come back." And I was like, "You probably shouldn't, Bruh."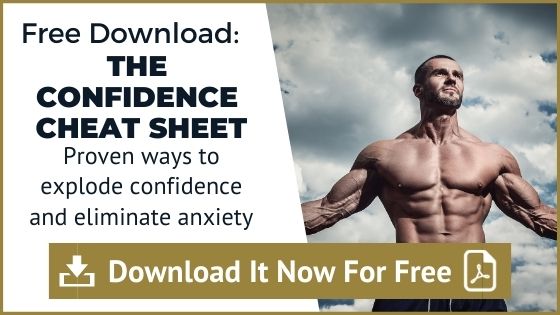 Matt: She just needs to process it, too. If you did something like cheated on her, or whatever, she needs some time to just, like, sit in that, deal with it, figure it out, hopefully miss you. But if you're clinging to her and you're flying to another place and chasing her too much, it's just going to push her away.
Right? We we run from things that chase us.
Jules: How to get your ex back? Don't emulate Hollywood movies.
Josiah: Oh, yeah. That's so true.
Jules: Don't don't do that.
Josiah: 99% garbage.
Jules: The good news is that if you did cheat on your girlfriend, women are more concerned with emotional connection. They can get over physical cheating a lot easier. Whereas as men, we're the opposite.
We're not as concerned with the emotional connection as we are another guy invading our, I guess, our place of worship, a woman – I mean, our girlfriend's body is like our temple. Right?
So that's kind of like we feel like our our territory has been infiltrated and their territories are hurt. We have an emotional connection with another person.. That really disturbs women a lot more than the physical cheating.
Yeah, give her space. Definitely true. This by the way works for some women, not all – But it's more common.

Josiah: The few times I've attempted and/or wanted to do this, I would say the most important things is try to get her to an emotional state where she remembers the good times. Because in the the natural progression of relationship – You have infatuation, you have intensity, and then you have intimacy.
And those three things, she needs to remember what sparked her in the first place. So you need to focus on the infatuation. Go back to you having fun or just doing fun things like if you're going to ask her out. "Hey, I was going to go do X" and make it something that you guys did together at one point, Get her to remember the things that were good before then.

Matt: Instead of what most guys do when trying to learn how to get your ex back, which is "We need to talk.. Can we please talk?!" Or write for this serious letter. I just had a client that did this, wrote her a handwritten letter, put it in the mail.
CLICK HERE FOR OUR COACHING AND MENTORSHIP PROGRAMS!

Josiah: I just want to say though, we're not the only ones guilty of this, because I knew. I have a personal girlfriend who was dating this guy. She was American. She was dating a guy who lives in Amsterdam. He broke up with her after two years of a long distance relationship.
She literally flies to Amsterdam on a whim, the guy doesn't know anything about it. She shows up at his place, turns out he had two kids and an entire family, for two full years.
And she.. I mean, obviously not her fault, but when he ended it, it should have been over. Right?
Jules: The more painful the breakup, the bigger of a gift it is in the long run. Now, I know if you're going through a breakup right now, you might not want to hear that. But somebody is going to tell you that if it's not us.
Coming out the other side of that is more self-love, more understanding and more of the knowing of what you want. And as long as you're doing the work and you're growing and you're taking responsibility, you're always going to get a better woman.
Yes, there's always a more connected relationship. There's always a deeper love. Don't always focus on how to get your ex back. Instead, focus on you!
Josiah: I always used all of my breakups or even like girls I was seeing that disappeared or for some reason things didn't work out. I always saw that as a catalyst to go out and get better at whatever I was doing, either hit the gym, or go work on more pavement skills, whatever it was like, go out and do something. And it was always a major motivator for me.
Matt: Let it motivate you. Instead of making it hold you down.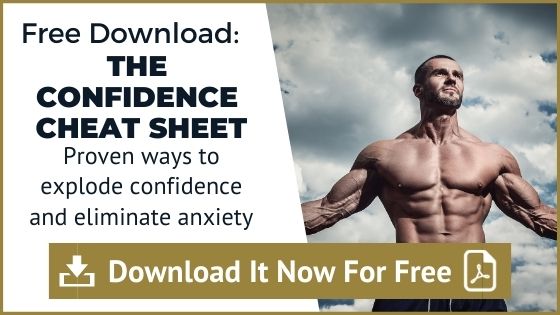 Brian: That I always, I guess, pre-frame with my relationships is that "You will not be bigger than my purpose, ever." I will always choose like to be a life coach and help men in this aspect. And there have there have been women that that will challenge that and they will do some very crazy shenanigans that you're just like, "Wow, I need to get and block this chick."
And then there have been times where, I've had to choose my purpose over someone that I truly love and it's always been better because something really beautiful actually comes out of it.
Matt: If you made your woman your purpose, your mission, and then you lost her, your whole life is devastated. You lost your life's purpose. That's why you never can make your woman your purpose. You have to have your purpose and then your woman who supports your purpose. And if you lose her, you still have your purpose, your main goal or mission in life.
David: And especially don't try to force one or the other. These things should come naturally. Purpose should be something you love to do, that you want to do. And the girl that you want to be with should be someone you want to be with, and that's it.
Don't try to force both – just because you think that being a man means "Having a girlfriend and having a purpose." just try to find them organically, naturally by just trying things. Overthinking how to get your ex back, you'll never do it naturally.
Jules: Yeah. And if she's trying to change you, or if she was, she ain't the one. She should resonate with your purpose. One hundred percent. If not, you've got to end it. Don't ever think of how to get your ex back if that happens, man.
Josiah: And she's trying to change you, don't ever change. Because the reason she's attracted to you is probably because she's a "fixer" and she likes that problem to work on. That's why I'm always me, man! *chuckles* "If you don't like that, then why are you still here?!"
Matt: She might challenge you on your purpose. Maybe that's the form of fixing. But it's because.. She wants to she wants to feel like you're, you know –

David: – On purpose. How would you test if someone is on purpose? You shake him. Resistance is what helps you to balance things all the time.
Jules: That's another another mode that Isee friends and students talk about is like, "Oh, she was always such a b—-!" And I'm like, no, no, you just don't understand this. She was testing you and you failed.
The testing, like I said earlier, never ends. A woman will test you till the day you die if she loves you. And it's a beautiful thing because each test you overcome, you get stronger and stronger. And that's how the masculine and the feminine grow together. Men grow through challenge, women grow through praise.

Matt: And that might be the reason you lost her. She tested you and you failed too many times. And eventually she needs a man. So this breakup is an opportunity for you to work on you.
CLICK HERE IF YOU WANT US TO COACH AND TRAIN YOU!
Look, man, if you have a lot of social anxiety to make sure to download our free confidence cheat sheet, that'll give you 18 different ways to explode your confidence and overcome fear in not just social situations, but every situation.
It will give you daily habits that are really easy and they're scientifically proven to biohack your confidence. So make sure to download it right now, its free! Its definitely going to help you take the first steps. Having the confidence in yourself will actually bring you closer to knowing exactly how to get your ex back.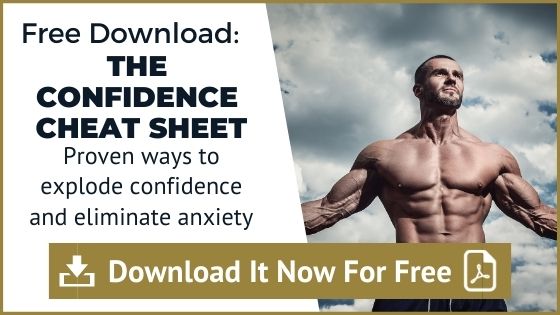 https://media.theattractiveman.com/file/w_700,h_265,c_fit,q_80/blog-images-12-5.jpg
265
700
Matt Artisan
https://media.theattractiveman.com/file/logo-light-e.png
Matt Artisan
2021-05-07 11:07:38
2021-10-16 07:21:03
How to Get Your Ex Back This 2021