Do I need to be Alpha to Attract Women? We've been asked countless times how to be alpha..
Do YOU need to be Alpha?
Do YOU need to be Rich? Do YOU need to be Hot?
If you've constantly believed that the answer to "how to be more attractive to women" is MORE money, or being a jerk, or being a tall, muscular guy.. then you are WRONG, my friend.
In this video, Dating Coach Matt Artisan from The Attractive Man team will explain the common misconceptions and beliefs guys have that are holding them back from achieving their true potential.
So stop listening to all the guys saying you've got no chance with women because you're not rich enough, not alpha enough, or not hot enough.
Matt is here to tell you that YOU CAN attract women. And do you REALLY have to be alpha, rich, or hot to do that? Well, watch the video to know the answer!
Don't forget to like and subscribe!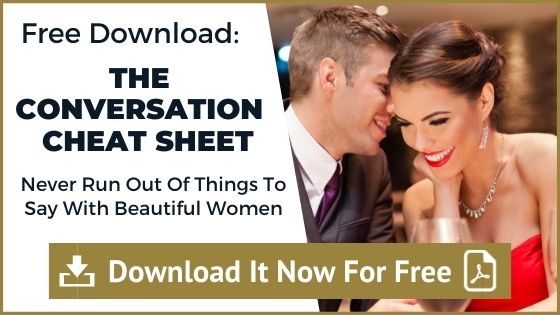 Get the free Conversation Cheat Sheet – it has all you need to help you know how to keep the conversation going, and how to never run out of things to say.
https://media.theattractiveman.com/file/w_700,h_265,c_fit,q_80/blog-images-6-3.png
265
700
Matt Artisan
https://media.theattractiveman.com/file/logo-light-e.png
Matt Artisan
2019-12-16 05:48:22
2020-02-21 01:47:26
Do I NEED to be ALPHA to Attract Women?