Anxiety cure? I want YOU to do Jules' HELLO CHALLENGE…
Its simple, man. And its one way to help cure fear, cure anxiety, improve your social skills, and increase your confidence.
As you can see in the video, the HELLO CHALLENGE comprises you, going out there and meeting people – or simply give them a nice hello. You don't have to expect a reply, you don't have to expect them to even react. Just go out there and say hello to them!
By doing this everyday for a set number of days, its guaranteed to improve your communication skills, your confidence, and help you conquer that social anxiety and fear of talking to people.
Confidence is a must in self development. And when is the best way to start? NOW!
Like and Subscribe! We have weekly videos coming out!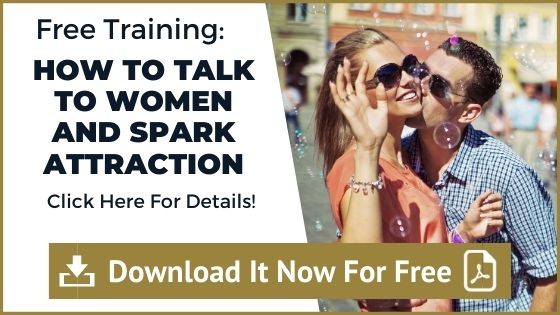 Still haven't had the right feel to get out and talk to women? Try our free training – or better yet, apply for our mentorship.
Of course, these things aren't learned at elementary or high school. Human interaction isn't something that's all learned in a book or a one-time lecture. That's where our training comes in.
Visit www.theattractiveman.com and see our homepage for more information.
But be warned..
We REFUSE To Work With Guys who:
-Want to hurt women.
-Want to lie to women.
-Want to manipulate women.
-Want to sleep with other guys girlfriends and wives.
We believe women are amazing and fascinating, and deserving of courtesy and respect.
And we conduct all of our coaching from this starting point.
So we expect you to conduct your behaviour in the same manner.
Another important point I want to bring up… This is NOT for the faint of heart.
We're dedicated to real, everlasting, and life changing results.
So excuses, bad attitudes, and "I can't do it" will simply NOT fly.
Don't expect to show up and learn a bunch of theory then do nothing with it.
No, our coaches will tell you everything you need to get started…
Then they'll put you out there in front of real women…
In real places…
With real results.
We expect full participation.

https://media.theattractiveman.com/file/w_700,h_265,c_fit,q_80/blog-images-5-3.png
265
700
Matt Artisan
https://media.theattractiveman.com/file/logo-light-e.png
Matt Artisan
2019-12-16 05:31:11
2020-02-21 01:58:04
Anxiety Cure: The HELLO CHALLENGE