Look, your style is important because it leaves a lasting impression on everyone you meet.
And in today's video, we're discussing 7 clothing hacks to combat everyday style problems.
Broken zipper? Shrunken clothes? Busted Iron? We'll tackle the most common fashion and style problems, and provide you with quick fixes that will save you time, effort, and money!
Click Below To Subscribe To Our Youtube Channel
–
Claim your free Confidence Cheat Sheet!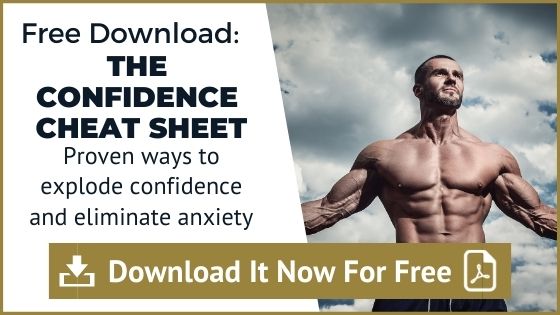 7 Clothing Hacks for Men
How to fix a stuck zipper?
Sometimes a zipper gets stuck, it happens.. — usually at the worst time like right before that big presentation, or when you're getting ready for a date, and your zipper decides "eh I'm not gonna work today." Well a quick and easy fix that I have discovered is that if you rub the teeth of the zipper with the led of a pencil, the graphite acts as a makeshift lubricant, and your zipper will work just fine!
How to wash denim?
To wash jeans without shrinking them, set your washing machine on the gentle or delicate cycle and fill the load with cold water. Then, turn your jeans inside out to avoid damaging the other clothing. And also, if you notice people refusing to stand downwind of you, stick your jeans in the freezer to kill smelly bacteria. Then wash them inside out.
How to tell if jeans fit without trying them on?
Have you ever had to stand in line for a changing room, or you couldn't even find the changing room? No worries. One simple way to tell if your newfound favorite pair of pants will fit is to use the length of your forearm. The length of an arm from your fist to the elbow roughly correlates to your waist size (for the bigger guys, flatten out your fingers and add a fist). Ensure the button and fly are zipped and buttoned all the way and if your arm slides in comfortably, so should your tush. Try this with an existing pair of pants if you're still skeptical – clown pants not applicable.
How to make a basic T-shirt stylish?
I see too many guys just wearing basic t-shirts out and about especially now that it's summertime, one way to enhance the look of your t-shirt is to roll up the sleeves twice, this will show more of your tricep and bicep and make you look more muscular. This is a quick and easy way to show off your physique and your fashion sense!
How to take care of your belt?
Belts may look tough, but they need love too. Hang your belt vertically and away from direct light. (Coiling it can crack the leather; sunlight fades it over time.) The right sized belt has a few inches of leather to the left of the buckle after fastening — enough to reach the first belt loop, but no more. Err on the side of shorter.
How to take care of T-shirt shrinkage?
If you find that your t-shirt shrank in the wash, soak it in a bath of hot water and hair conditioner for five minutes, then stretch it back. Afterwards, let it hang dry and voila, your shirt is back to its original size!
Too lazy to iron?
If you hate ironing or always forget last minute to iron in the middle of doing other things, here is a quick 5-minute fix. Throw your shirt or pants in the dryer with a damp washcloth and let it run for 5 minutes or so. The steam from the wet washcloth will relax the shirt's fibers and release the wrinkles. When the cycle is finished, take it out of the dryer immediately. Lay the shirt out flat, smooth it out with your hands, and hang it up. This should take care of most, if not all, of those stubborn wrinkles. If you don't have a dryer, then turn on a hot shower and hang your shirt up in the bathroom for about 5-7 minutes and the steam from the shower should relieve some of the wrinkles.
Well guys that is it for this week's Fashion Tips, don't forget to like and subscribe to the channel and click that little bell for notifications about our new videos. Until next time, it was good to have you! Oh, and remember – if you look good, you feel better!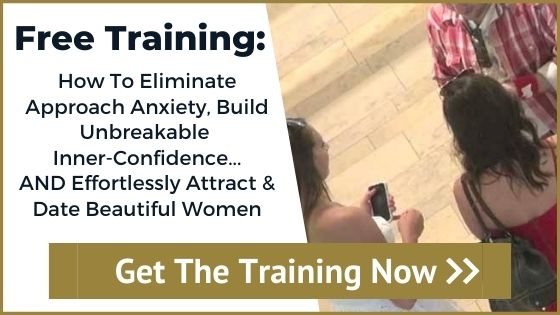 https://media.theattractiveman.com/file/w_845,h_321,c_fit,q_80/43-3.png
321
845
Levi
https://media.theattractiveman.com/file/logo-light-e.png
Levi
2018-08-11 21:18:57
2019-11-21 16:45:00
7 Clothing Hacks For Men